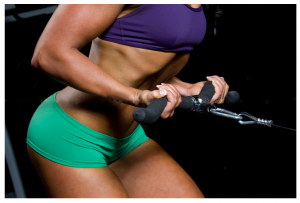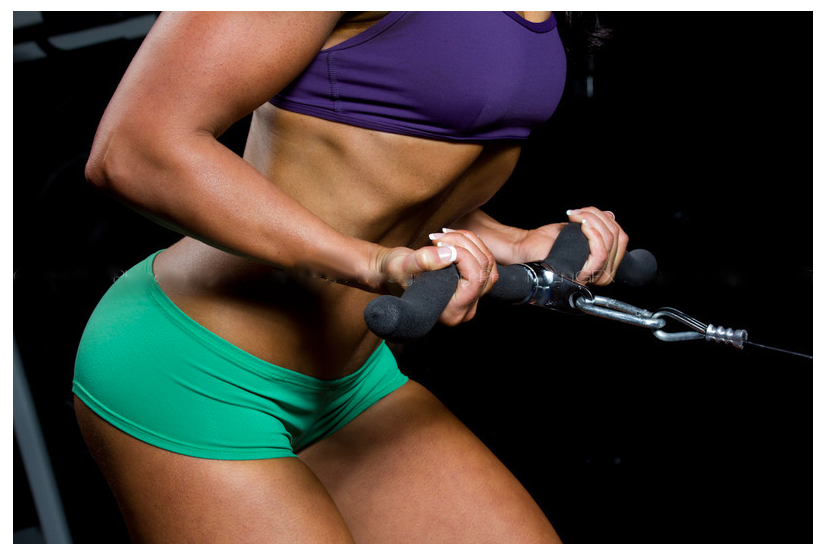 Aerobic vs. Anaerobic Exercise. What's best?
The answer to this question lies in what it is you are looking to accomplish. The below quote sums up the answer quite nicely.
"Would you tell me, please, which way I ought to go from here?" – Alice
"That depends a good deal on where you want to get to." – Cat
-Alice in Wonderland
Both anaerobic (Higher intensity training, weight training, circuit training) and aerobic (Lower intensity training, jogging, running, cardio) workouts are useful, but create different body composition (shape) because of the hormones they illicit. Which style you use depends upon what you are trying to accomplish with your body.

Anaerobic workouts (weight training, HIIT, Interval, etc) burn mainly glycogen (sugar) while you are doing them. However, they create a unique hormone balance a few hours after they are completed. Commonly after an anaerobic workout that is intense in nature you get elevated testosterone, human growth hormone and epinephrine and norepinephrine. This group of hormones creates a great balance that favors muscle building and fat burning for hours after your workout (assuming of course your diet is correct). If you are looking for increased muscle mass, anaerobic workouts are the place to start. For most people anaerobic training creates a "harder", more muscular look to the body. A good example here would be the body of a sprinter.

Aerobic workouts (slower duration cardio, elliptical, jogging, etc) if performed at a slow enough pace will preferentially burn more fat for fuel once glycogen stores (sugar) are depleted. Aerobic training will burn fat fast in many people and is a good tool to get lean. However, there are 2 issues with this type of training.
1) You do not get the same increase in muscle building hormones as listed above.
2) If done for very long periods of time, cardio training has the potential to decrease metabolism and melt away muscle mass through down-regulating fat burning and muscle building hormones Leptin, testosterone and thyroid hormones. Generally speaking lots of cardio creates a leaner, but softer appearance with less muscle mass. A good example here would be the body of a marathon runner.

Outside of the concept of how many calories you are burning when comparing both workout styles, it's important to remember that from a hormonal standpoint they are creating 2 very different results that will ultimately effect your metabolism and how your body will take shape.

Ultimately, you should be looking in the mirror and choosing the balance of anaerobic vs. aerobic workouts based on what you feel you need to work on. Muscle mass vs. Decreasing Fat Mass. They both are beneficial, however, if you are going for increased muscle mass anaerobic weight training or an equivalent resistance training workout are best. If you aren't worried about losing muscle mass or slowing metabolism, and are mainly concerned with decreasing fat mass a higher level of cardio might be appropriate. However, as mentioned above, the amount of cardio exercise one can do before decreasing metabolism varies from person to person and is a fine line you do not want to go over.

If you are still struggling to make body change by following the above guidelines, it is likely time to have hormonal and metabolism testing to identify if there is an underlying problem. If you are putting in the time at the gym without any result the likelihood is that you have an underlying condition that is slowing metabolism. In these cases increasing your exercise levels can worsen the condition by decreasing Leptin, testosterone and other muscle building and fat burning hormones.
At Twin Cities Metabolism we always recommend structuring your training and eating programs to maximize hormone balance. It is crucial to success in the longterm and the prevention of metabolic damage and rebound weight gain.